1. Upload Your Design

Order your print ready artwork by 3pm EST. Not sure if it's print-ready? We'll inspect it for free and let you know if we find anything that may not print well. We'll email you with options for getting your artwork in tip-top shape.

2. We Screen It

Your custom transfers are ready to ship in 2 business days or less. Each custom transfer is screen printed using spot colors or 4-color process. Our one color single image special starts at just 15¢ with a Setup and ships the next business day.

3. You Heat Press It

Our preferred shipping partner, UPS will deliver you transfers based on the shipping service you select at check out. Each transfer comes packed with the recommended application settings. Use a commercial heat press to apply your custom heat transfers onto your item.
Stock Color Chart
For 1, 2 & 3 Color Designs.
Custom Pantone color matches are avaliable for $45 per color. Pantone matching is not avaliable for Full Color.

For Full Color Designs.
Full color images are screen printed using 4-color process. Colors are based on the CMYK values for the colors in your artwork.

Make your selections using the product configuration tool in bottom right corner or on the canvas ordering page to view pricing.
Does the setup fee apply to every order within the 15¢ | 20¢ | 28¢ Program?
Yes. The set up fee goes toward the cost of setting up the screens and running our equipment each time you order. Due to the low minimums (minimum of 1), the set up fee applies to all orders including reorders.
How can I request a sample pack?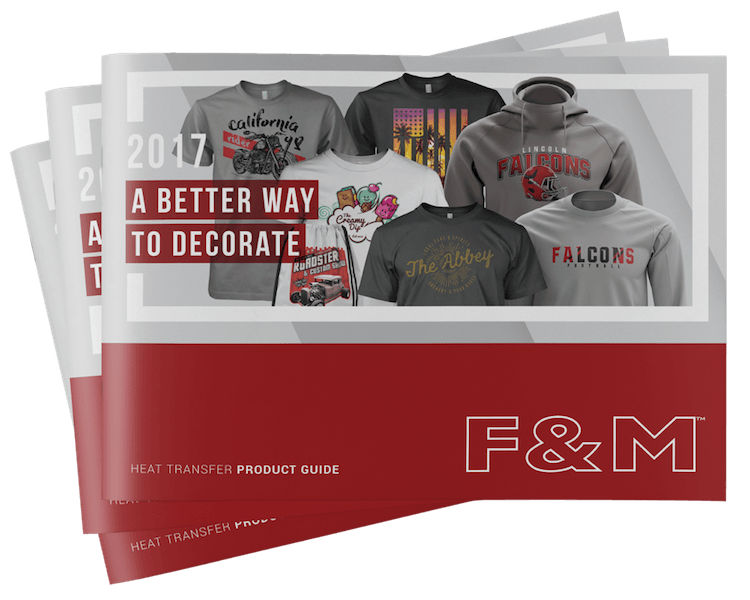 Our Sample Pack includes the current heat transfer product guide with a sample of each print formula option. Access our current pricing information, application instructions, and artwork guidelines. The application instructions printed on each sample make it easy to test apply each formula.
Register to request Sample Pack
What art files do you accept?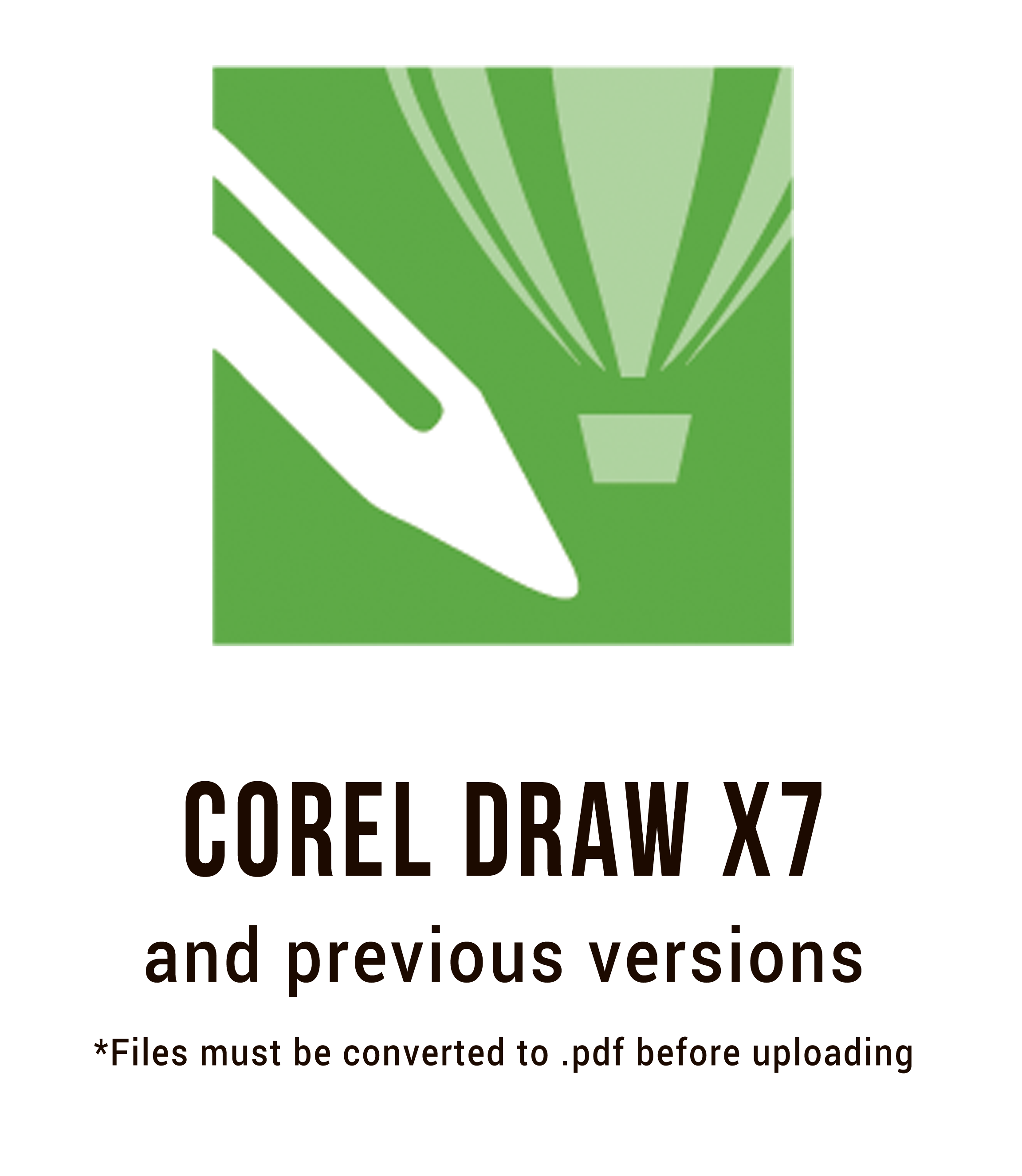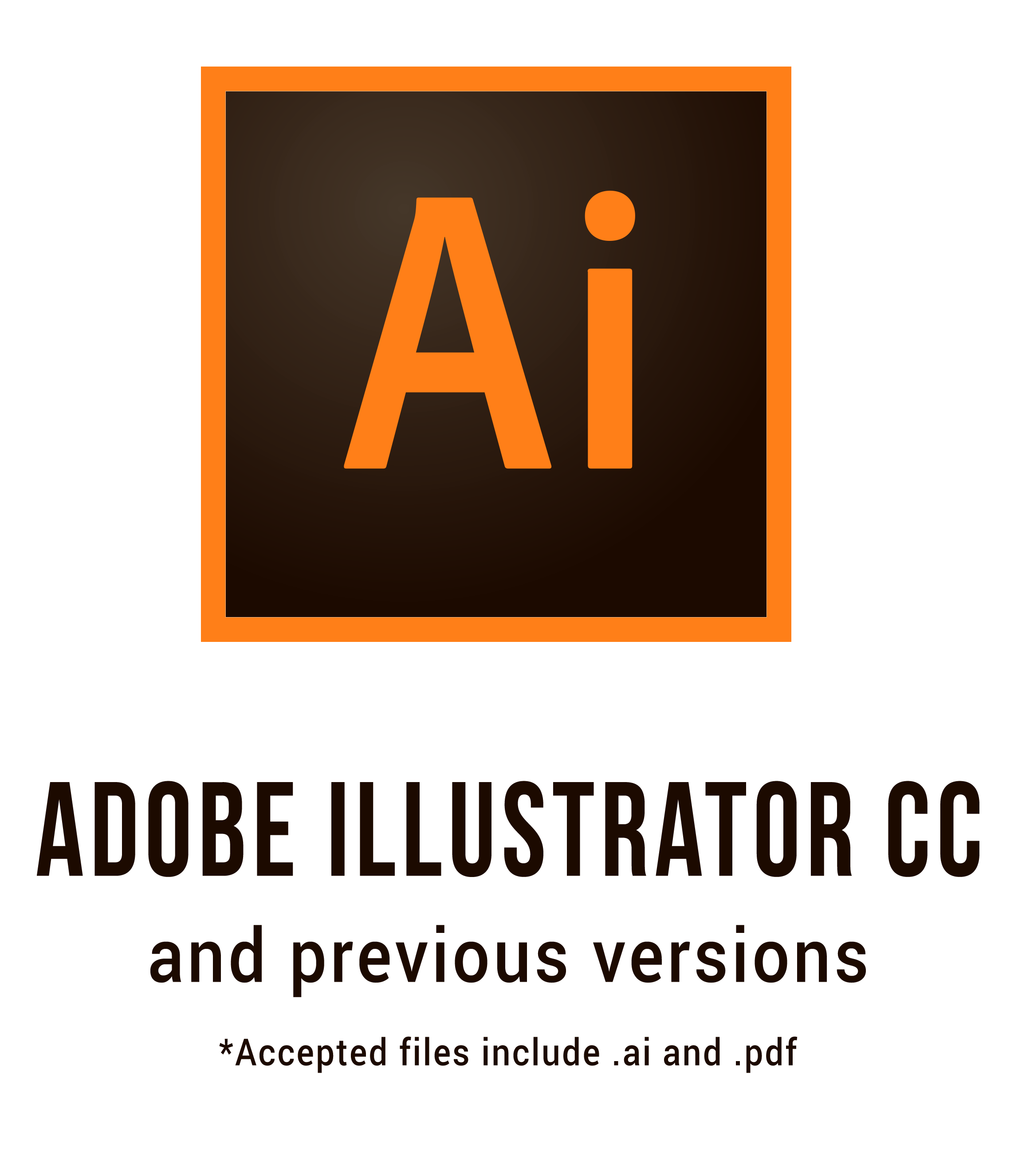 What are your transfers made of?
Our transfers are created using screen-printed, plastisol ink.
Can you help me adjust my artwork?
Yes. We are happy to assist you in preparing print-ready artwork. An art creation fee will apply. You can send your request to art@fmexpressions.com
What is the difference between the single image vs gang sheet program?
Disclaimer: Pulsating dots represent hotspots that reveal image when clicked.
Single Image Program
To qualify for the single image program, also known as the 15 Cent Program, your artwork has to be limited to one image, one color and it needs to fit within the confines of our large-sized sheet. You can print in the following formulas: Athletic, Nylon and Performance.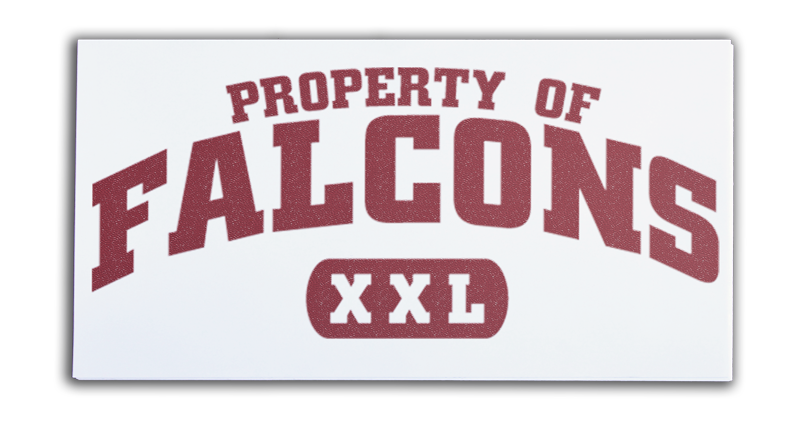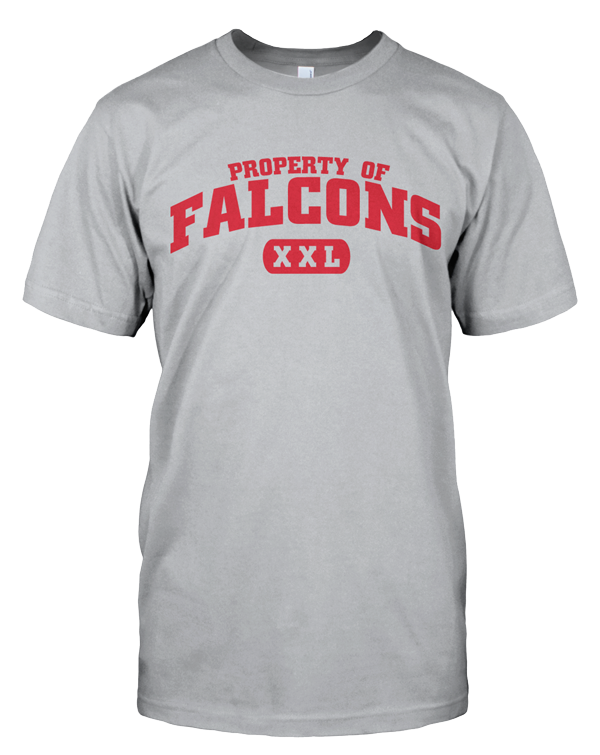 Gang Sheet Program
The gang sheet program allows you to place as many different images as you would like onto one sheet, as long as they are the same color pallet and you leave a quarter inch of negative space between your graphics. You can gang images in all formulas except for Non-woven.